Why The6FigureBlog.com?
Mission:

To help you turn your

passion

into a

profitable

online business.
Vision:

To build a

network

of online entrepreneurs

working together

to

grow

as professionals

and elevate the blogging industry.
5 Star Online Courses
that will help you Grow your Business and earn more in 2017.
Watch our Student Orientation held May 17, 2017 to learn more about the "9 Essentials".
LINK to Student Orientation VIDEO.
The doors close for the "9 Essential Steps to ROCK Sponsored Posts" on June 5, 2017.
The course does more than just walk you through the 9 Essentials for pitching, landing and creating awesome sponsored content, it also looks at WHY you're not getting all the sponsored work you desire. We look at your site, your technique for applying for sponsored posts, and your photos and social following. Then we work on fixing what needs to be fixed - together.
Through weekly online, LIVE teaching, share threads, and smaller group masterminds, our team will you on the road to pitching, landing, and creating AWESOME sponsored content that keep sponsors coming back for more.
Sign up for the FREE Blog Planner and you'll be notified when the student orientation for the 9 Essential Steps opens. Thank you for your interest!
​
​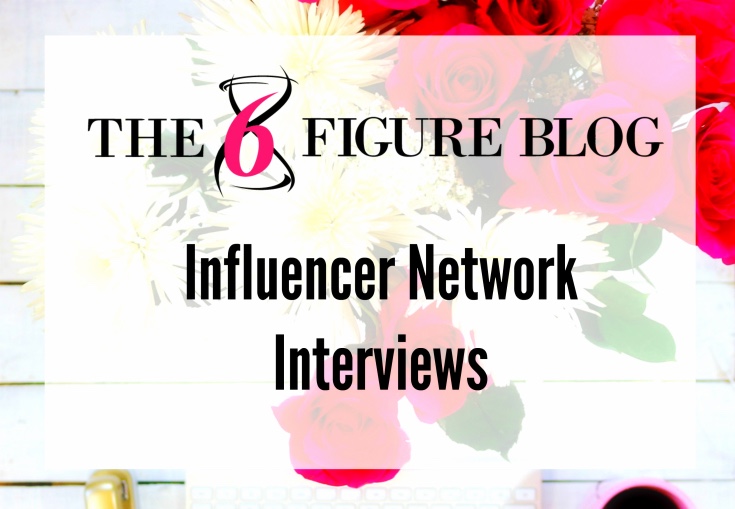 ​
EXTRA BONUS: In week 5 of 9 Essential Steps to Rock Sponsored Posts, I'll be sharing Influencer Network Interviews. Learn from the PROS about the biggest mistakes bloggers make, the top 3 things brands look for in sponsored content, and how you can position yourself as a top candidate for sponsored work. A special thanks to Acorn, Linqia, Mom It Forward, and Social Fabric for their help in creating these interviews.
---
| Acorn | Linqia | Mom It Forward | Social Fabric |
| --- | --- | --- | --- |
| Hannah Hairston | Maria Sipka | Jyl Johnson Pattee | Kim Janocko |
| Campaign Manager | CEO, Linqia | CEO, Mom It Forward | Senior Director, Social Fabric |
| | | | |
---
The Mission of The6FigureBlog.com is to help you turn your passion into a profitable online business. Don't miss the live training, interviews, digital tools and new community starting now. Registration ends June 5, 2017.
​Available for a limited time: Watch my presentation from BYBC 2017 on February 3, in Salt Lake City, Utah. This 55 minute webinar is titled "9 Essential Steps to ROCK Sponsored Posts" and features some of the top content from my eCourse of the same name. Just click the pink button below to register and get nearly one hour of FREE teaching to help you pitch, land, and create AWESOME sponsored content.
FREE Training
How to Start a Blog
Other sites will ​get you started, but few will take you all the way through how to customize your site and write your first blog post. Click through for the FREE Training.
Interview Series
Influencer Network Interviews
Ever wanted to learn more about Influencer Networks? Learn from the PROS in this series of interviews. These interviews are a BONUS part of the eCourse: 9 Essential Steps to ROCK Sponsored Posts -->
Earn More in 2017
9 Essential Steps to ROCK Sponsored Posts
In 12 months I pitched, landed and created 100 sponsored posts. 9 Essential Steps to ROCK Sponsored Posts will walk you through step-by-step how to improve your skills in pitching, landing, and creating sponsored posts in a way that keeps sponsors coming back for more.